Architectural Consultation
When planning and designing your property, we believe that communication is key to making sure that the end result is up to the standard and satisfaction that you expect. We tailor our consulting to the specific needs of each of our Clients.
GET A FREE QUOTE
Technical due diligence
Our capabilities are wide ranging and comprehensive, supporting some of the most technically complex and challenging deals.
GET A FREE QUOTE
WHO WE ARE
The journey has just begun…
The covered area.com was established in April 2012 with a burning ambition to succeed. We knew very well that the odds were heavily stacked against us. With limited resources, we knew that we could not beat the competition in terms of products, prices or other shows of force or clout. With a never-say-die spirit along with complete confidence in India, the modern era's "land of opportunities"; we were convinced that we could strengthen our position in the market through our superior services and high level of customer satisfaction by:
Transparency in approach
Sharing our knowledge and expertise, at the same time learn from others -be open to new ideas and suggestions.
Accepting mistakes gracefully, and taking appropriate and timely corrective measures.
Remain committed prior and during a project, and most importantly during the post-completion period.
Taking responsibility for the entire process.
Understanding and accepting the philosophy that in the race for perfection there cannot be a finish line-there is always room for improvement..

Project Management
Our project management services provide you with comprehensive supervision, inspection and commissioning services for all types of projects – no matter the size or location.
MORE DETAILS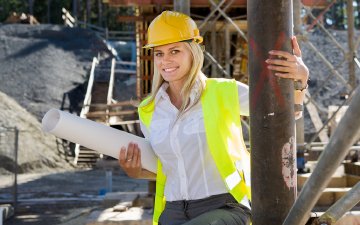 
Turnkey contractor
Mirum est notare quam littera gothica, quam nunc putamus parum claram.
MORE DETAILS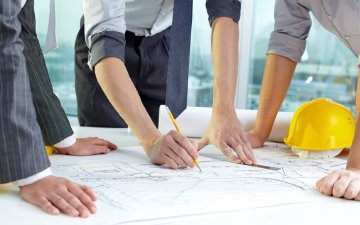 
Architectural Plans
The heart and soul of what we provide. Our comprehensive architectural services include conceptual and schematic design, design development and construction documentation, assisting with contractor bidding and/or negotiating and construction contract administration.
MORE DETAILS
ABOUT US
"Our Basic approach remains the same, however our working model is customization, With consideration across the board: in product, services, interior design proposals, and project management"…
When I look back, it gives me immense pleasure and pride to note that we have achieved amazing results – having won and executed many prestigious projects for blue-chip corporates, signed dealership agreements with the world's most renowned manufacturers and above all, retained and expanded our most important asset – our human resources! All of this was only possible due to our adherence to the aforementioned policies… Policies we will continue to operate with, as long as we exist in business…
WORK PROCES
Mauris accumsan eros eget libero posuere vulputate. Etiam elit elit, elementum sed varius at, adipiscing vitae est. Sed nec felis pellentesque, lacinia dui sed, ultricies sapien.
MOTIVATION
There's no shortage of remarkable ideas, what's missing is the will to execute them.
We at Covered Area believes either modify your dreams or magnify your skills.
CERTIFICATES
Mauris accumsan eros eget libero posuere vulputate. Etiam elit elit, elementum sed varius at:




"We are all constructed out of our self dialogue."

Covered Area has consistently delivered results over and beyond what they committed to during the negotiation phase.Their ability to exceed expectations is remarkable and their level of professionalism impressive.After a long and detailed selection process, it's clear that Shanti Group partnered with the right company for our project.
"Create with the heart; build with the mind."

In our due diligence of architects at the outset, we found that covered area are not cheap. However, they came well recommended and the service from the entire team is first class; there is a genuine appreciation of the fee investment we have made in the firm - it therefore feels like a real partnership..
"Any fool can write a book and most of them are doing it; but it takes brains to build a house."











—

Vishal Saraswat, Head Projects, Godrej Properties Limited

Over the last five years we have engaged Covered Area to help build and supplement key project leadership positions in our PMO Team. The Covered Area team understand my needs quickly, provide good insights and deliver high caliber consultants based on their expertise and respected position in their industry. I am very happy with the partnership we have developed with Covered Area consulting and recommend them highly to my peers.
"Knowledge is knowledge whether it teaches you construction or destruction."

Thank you so much for your visit last week and for your honest, clear and professional advice. We were very impressed with how down-to-earth and straightforward you were in sharing your knowledge of planning etc with us. Having visited a previous client of Offset today, speaking with her and seeing the work done, we are now even more impressed and would like to use COVERED AREA for our plans.
RECENT NEWS
Indoor stairs- for all senses Indoor stairs are able to enhance the living room and…